The Essentials in a Nutshell
Assessing financial goals is crucial before selecting suitable financial products.
Savings accounts offered by German banks are useful for achieving short-term financial goals, and come in various types.
Investment funds and ETFs are recommended for long-term savings goals and offer diversified portfolios of stocks, bonds, and other assets managed by professionals.
How to proceed
Look in to the best free bank accounts first : Our Favourites is Noris Bank*
After Choosing a Free Bank Account, look into Free Credit Cards: Our Favourite is the TF bank Credit Card*
Once you are good to go and have started saving some extra cash, look into investing platforms: Our Favourite is Scalable Capital*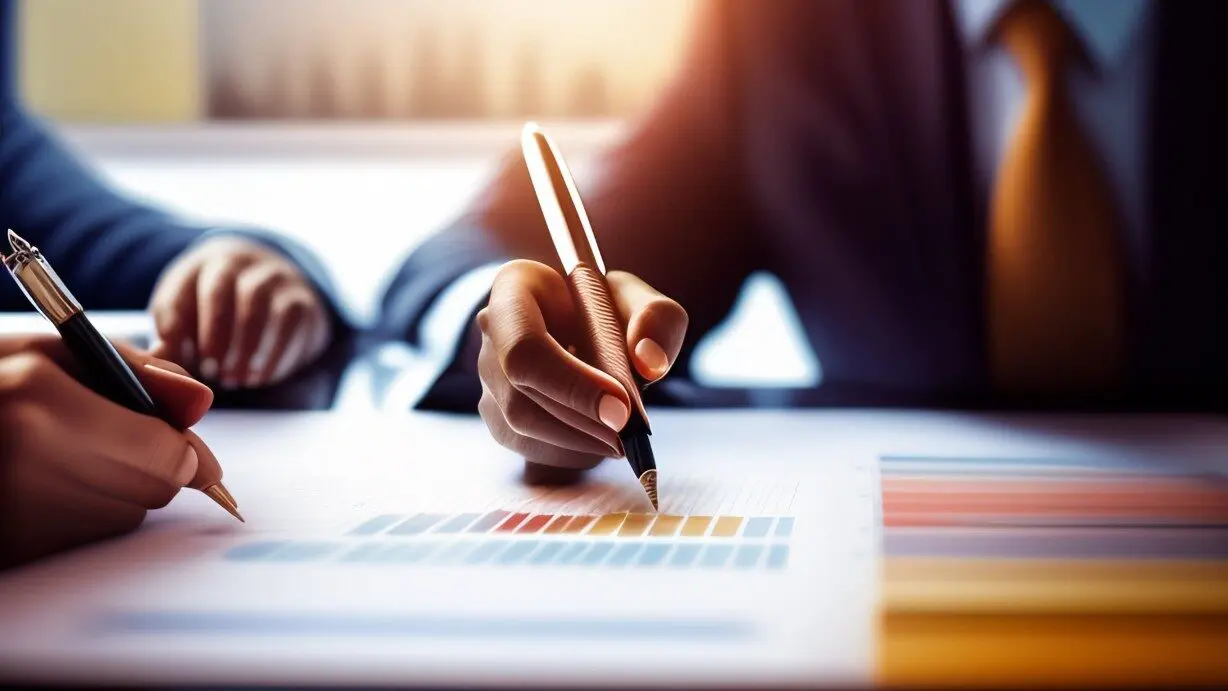 When it comes to personal finance, choosing the right financial products can be overwhelming, especially in a foreign country. Germany offers a wide range of financial products to its residents, including savings accounts, investment funds, insurance policies, and more. But which products are the best for you? In this article, we will help you navigate the German financial landscape and find the products that fit your needs and goals.
Assess Your Financial Goals
Before diving into the different financial products, it is essential to assess your financial goals. Assessing financial goals involves identifying what you want to achieve financially in both the short and long term. Do you want to save for retirement, buy a house, or start a business?
You can start by asking yourself questions such as:
What are my financial priorities and objectives?
What are my current and future income and expenses?
How much money do I need to save to achieve my goals?
What is my risk tolerance for investing?
What is my investment horizon, or how long am I willing to hold onto an investment?
By answering these questions, you can create a financial plan that is tailored to your needs and goals.
Savings Accounts
Savings accounts are a common financial product that can help you save money for short-term goals, such as a holiday or a new car. German banks offer different types of savings accounts, including instant access accounts, fixed-term accounts, and youth accounts.
Instant access accounts offer the flexibility of withdrawing your money at any time without penalty. They are suitable for emergency funds or short-term savings goals. On the other hand, fixed-term accounts offer higher interest rates but require you to keep your money locked for a specific period, usually ranging from six months to five years. There are many free bank account in Germany which you can choose from. Our Favourite checking account is Noris Bank* where you can create a bank account with absolutely no Account management fee if there is an incoming amount of 500€ every month.
Credit Cards in Germany
Credit cards are widely accepted in Germany, especially in larger cities and tourist areas. Most banks in Germany offer credit cards, but the types of credit cards available may be different from those in other countries. Some common types of credit cards in Germany include:
Charge Cards: Charge cards are similar to credit cards, but the balance must be paid in full every month. Interest is not charged on the balance because there is no revolving credit.
Debit Cards: Debit cards are linked to a bank account and the cardholder can only spend what they have in their account.
Prepaid Cards: Prepaid cards are not linked to a bank account and must be loaded with funds before use. They work similar to debit cards, but the cardholder cannot spend more than the amount loaded onto the card.
When applying for a credit card in Germany, you may be required to provide proof of income and residency. It is important to compare different credit card options and their fees before making a decision. Many credit cards in Germany also come with additional benefits, such as cashback rewards, travel insurance, and extended warranties on purchases. Our Favourite Free Credit Card in Germany is from TF Bank*.
TF Bank Credit Card
The biggest advantage of the TF bank Credit card is the Free Travel Insurance. When booking your trip, automatic insurance protection takes effect if you pay at least 50% of the total trip price with the TF Mastercard Gold.
The package includes:
Foreign travel health insurance
cancellation insurance
Trip Interruption Insurance
Baggage Insurance
Flight and baggage delay insurance
Foreign Personal liability insurance
accident insurance
The credit card holder and their traveling family members are insured. Additionally the travel cancellation insurance can extend to up to three other passengers, as long as they are traveling together for the entire period. In the case of cash withdrawals from cash machines, the debit interest is 22.96 per cent per annum from the first day, so be careful with cash Withdrawals.
If you are looking for an alternative to the TF Bank Credit card* then the Advanzia bank Gebuhrenfrei credit card* would be the best option. The advantage of the Geburenfrei credit card as its name suggests is that this card is totally free and has no maintenance charges. And from the feedback that I have gotten from you guys is that everyone who applies for a Credit card with Advanzia bank gets it especially students.
Investment Funds and ETFs
Investment funds and ETFs are a popular financial product for long-term savings goals, such as retirement or buying a property. They allow you to invest your money in a diversified portfolio of stocks, bonds, and other assets, managed by professional fund managers or passively managed in case of ETFs. Investment funds can be bought through banks, online brokers, or financial advisors.
There are different types of investment funds, including equity funds, bond funds, and balanced funds. Equity funds invest in stocks and are suitable for investors with a higher risk tolerance. Bond funds invest in fixed-income securities and are less risky but offer lower returns. Balanced funds invest in a mix of stocks and bonds and offer a balanced approach to risk and return.
In order to make financial investments for example investing in Stocks and ETFs in Germany you will need a Securities account or a Depotkonto. There are many options but the best Broker account in Germany in my opinion is Scalable capital*. You can open a Scalable Capital Broker account for absolutely free and Create savings plans with small savings amounts starting at €1.
Scalable Capital
Scalable capital has a wide range of Stocks, crypto, funds and 2,000 ETFs to choose from. If you are a beginner or even an experienced investor, then I think you would really like the Scalable Capital Platform.
If by any chance you do not like Scalable capital*,a great alternative would be Trade Republic*. They also have a wide range of Stocks, ETFs and Crypto to choose from and again they dont have any account opening or maintenance fees. Both Scalable capital and Trade Republic are regulated by BaFin in Germany. And Your account is protected up to €100,000.
If you arent quite sure between Trade Republic and Scalable Capital you can have a look at their detailed comparision I did a while back.
Insurance Policies
Insurance policies are another essential financial product in Germany. They can protect you and your family from unexpected events, such as illness, disability, or death. There are different types of insurance policies, including health insurance, life insurance, disability insurance, and liability insurance.
Health insurance is mandatory for all residents in Germany and covers medical expenses, including doctor visits, hospital stays, and prescription drugs. Life insurance provides financial support to your family in case of your death. Disability insurance covers you if you are unable to work due to a disability. Liability insurance protects you from damages caused to third parties, such as in a car accident.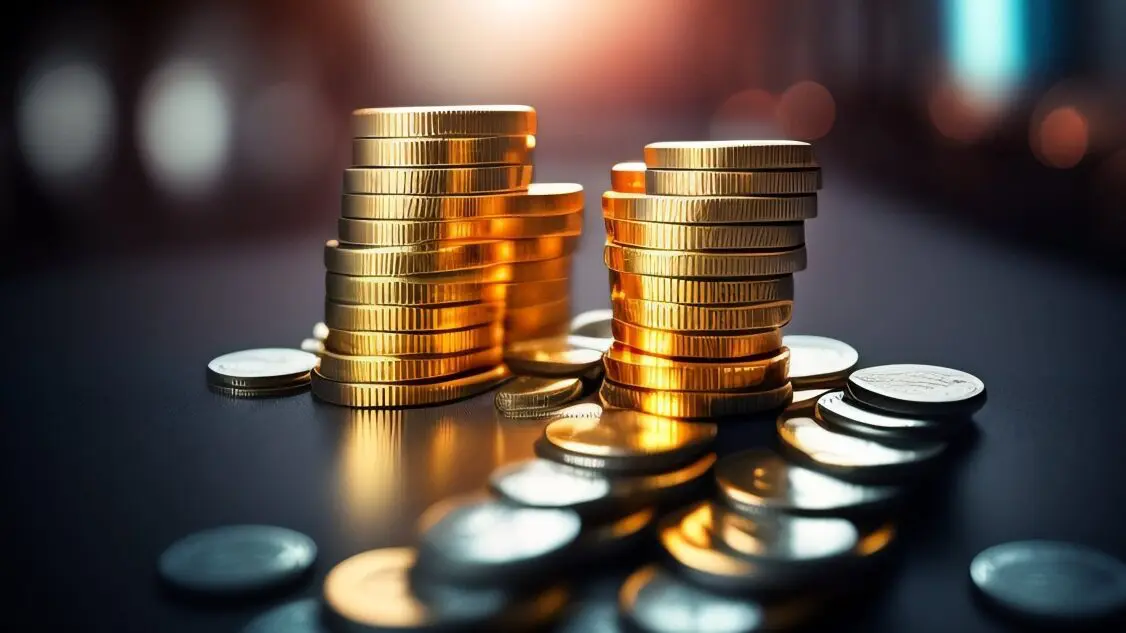 Other Financial Products
Besides the above-mentioned financial products, Germany offers a range of other products, such as credit cards, loans, and mortgages. Credit cards are a convenient way to make purchases and earn rewards points. Loans and mortgages can help you finance large purchases, such as a house or a car, and can be obtained through banks or other lenders.
FAQs
Q1. Do I need a German bank account to access financial products in Germany?
A1. Yes, having a German bank account is necessary to access most financial products in Germany.
Q2. Can I invest in German investment funds as a non-resident?
A2. Yes, you can invest in German investment funds as a non-resident, but you may need to provide additional documentation and pay taxes.
Q3. Is health insurance mandatory for all residents in Germany?
A3. Yes, health insurance is mandatory for all residents in Germany, including expats and foreign students.
Q4. Can I get a loan or a mortgage as a non-resident in Germany?
A4. Yes, non-residents can obtain loans and mortgages in Germany, but they may need to provide additional documentation and meet certain criteria, such as having a steady income and a good credit score.
Q5. Are there any fees associated with using financial products in Germany?
A5. Yes, most financial products in Germany come with fees, such as account maintenance fees, transaction fees, and management fees. It is essential to compare different products and their fees before making a decision.
Financial Products in Germany
Choosing the right financial products in Germany can be challenging, but it is crucial to achieving your financial goals. Start by assessing your goals and risk tolerance, and then explore different options, such as savings accounts, investment funds, and insurance policies. Don't forget to compare fees and consult with financial advisors if needed. With the right financial products, you can make the most of your money and secure your financial future in Germany.
*Affiliate link, I may earn a commission if you use the link and make an account at no additional cost to you
Disclaimer: None of the content in this article is meant to be considered as investment advice, as I am not a financial expert and am only sharing my experience with stock investing. The information is based on my own research and is only accurate at the time of posting this article but may not be accurate at the time you are reading it.