EARN from Home in Germany with these 9 ways to generate income while working from home. This guide covers freelancing ideas, working from home in Germany, and home-based business ideas. Make sure to read the complete guide, as I'll also provide insights into starting a home cooking business in Germany the right way, which is entirely legal!
WHAT YOU WILL LEARN
Learn how to Earn from Home in Germany
Requirements to Earn from Home in Germany
Alright the first thing you need to check if you are eligible to Earn from Home in Germany. To be able to work in Germany and even start your own business, you first have to check your visa or your ID card. On the remarks section you can see if you are eligible to work or not.
If you see "Erwerbstätigkeit Gestattet" this means that you are allowed to work and even register your business in Germany.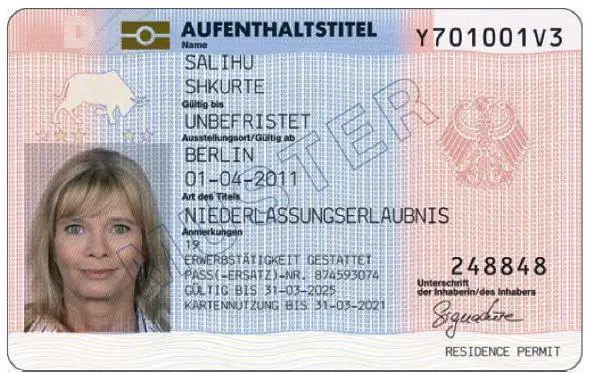 If there are other remarks written then please consult someone before proceeding forward.
Ok now that you know you are eligible to work in Germany you can
Work as an Employee in Germany. In this case you search for a job, get a contract and work based on your contract conditions
Work as a Freelancer
Register a business in Germany
How to Earn in Germany with Remote Jobs
There are many web portals in Germany where you can search for Remote or Home-office jobs. Examples of such portals where you can apply for remote jobs in Germany are:
In these job portals simply put in your requirements and start applying. Unfortunately most of the remote jobs in Germany require German language.
Remote Jobs in Germany that do not require German language are somewhat related to IT and programming. If you get lucky you may find a remote job in another field.
Let me share a job category that doesnt require German skill and is almost always remote and that is Call-Center-Representative. If you have great English skills, call center firms in Germany are always looking for people like you.
Related Guide: Get Hired Faster in Germany – CV Tips for Internationals
Work as a Freelancer in Germany
In Germany you can work as a Freelancer. Popular Freelancing platforms are Upwork, Fiver and Freelancer. These platforms have so many options for you to earn a living with
Just have a look at the categories on Upwork: From Video Editing to Book designing, Book keeping to Calender Management. There are so many categories to get started with.
That said having worked as a freelancer for 10 years. I do have to mention that it is not easy to get started with. Even if you are skilled you have to create a good profile on these platforms. This takes time and patience but once you have a highly rated profile, getting work gets quite easy.
I would say register with Upwork, Fiverr and Freelancer and see which skill you can utilize to earn from home in Germany.
Start Affiliate Marketing business in Germany
Affiliate marketing is a way to promote other companies' products or services in return for a commission you make on sales. The commission is usually a percentage of the sale price, but might be a fixed amount too.
Starting an Affiliate Marketing business has no starting costs and this business is easy to scale. All you need to do is put your time and effort to get your business running and once you get started you can promote products from various companies to earn commission from all of them
A seller gives each affiliate a unique link so they can track who was responsible for a sale. If someone buys a product using that link the seller pays the commission to the marketer after a successful purchase.
I have a complete course on Starting an affiliate marketing business which you can watch to learn more.
Sell Digital Products to Earn from Home in Germany
A digital product is any product you sell online that doesn't have a physical form or substance. You can't smell an e-book, or taste a software program or hold a digital painting in your hand, maybe if you print it out.
You can turn digital products into physical products. For instance, many people buy e-books in PDF format, then print them on their computers. The product becomes physical, but it started out in a digital format.
Digital Product ideas to Sell in Germany
I am pretty sure you might have taken at least 1 course on Udemy or Coursera but did you know that you can create your own courses and sell them? So if you can teach a skill you can easily create a course of your own and sell it on Udemy or Skillshare.
You can also create printable agendas, schedules, planners, artwork, scrapbooking assets, or something else entirely using completely free software. You just need an idea for which someone would be willing to pay.
Another popular digital product you can create is writing eBooks. You can Self-publish eBooks and paperbacks for free with Kindle Direct Publishing, and reach millions of readers on Amazon
If you have some programming skills you can sell Website templates, wordpress theme or other programming snippets on websites like Envato, ThemeForest, and graphics river.
Stitching and embroidery business in Germany
If you have stitching or Embroidery skills you can give your services as a freelancer. To make modifications to peoples clothes or you can even start your own business by selling niche clothing items.
These clothing items could be for Athletic teams or Schools, Weddings and bridal parties, Moms/Moms-to-be/Grandparents there are so many options to choose from.
Working as an Online Teacher in Germany
This is another area where you can easily start working as a freelancer. If you have some German skills you can start courses on the various German language levels.
If you do not want to teach German, you can always find advertisements of people who need help with English, math, or any other course. You can advertise your classes on eBay kleinanzeige, Facebook Marketplace, and in Universities among other places.
Work as a Photographer in Germany
Everyone has a mobile phone these days with amazing cameras but I assure you most people do not know how to take proper pictures. you can use this to your advantage and start a photography business. You can start small by volunteering as a photographer in the next small gathering you attend.
Yes you will have to sacrifice a little and walk around taking pictures of people in that event but as a result you will number 1 improve your photography skills and number 2 start building a portfolio.
As you start small you can use your own mobile phone or borrow a dslr camera from someone you know. You dont have to buy a camera when you start, as with anything worth doing you have to be interested in it and learn as much as you can along the way. With time you can start by charging small amounts and once you think your photography skills are good enough, you can start offereing portfolio shoots, wedding shoots, photo editing etc.
Dividend portfolio to Earn from Home in Germany
This wouldnt be a personal finance website if I didnt mention investing in stocks and ETFs. Now this isnt a business and you need money to invest and start earning passive income from dividends but you can start from as low as 1 euro.
Dividends are like regular gifts a company gives to its investors. The company's leaders decide how much money each share gets and when you get these gifts. Having dividend stocks can give you extra money, and this is even more helpful when prices are going up a lot.
If you want to get started, head on over to the Investing Section and Learn How to Invest in Stocks and ETFs in Germany
Related Guide: How I would Start Investing as a Foreigner in Germany
Start a Youtube Channel in Germany
Creating a youtube channel is one of the most interesting things you can do, you can create videos on absolutely everything.
I have already mentioned 7 ways to earn from home in Germany, if you decide to pick any of those ideas you can also start a youtube channel sharing your journey.
For example if you start a remote job as a freelancer on Fiverr or upwork. You can make video on how to get a gig on fiverr. Tips on how to get your proposals accepted. In the case of selling digital products you can make videos on which platforms are best to sell a specific type of digital product.
There are so many possibilities. I made my youtube channel because I had started investing in stocks and etfs and I wanted to share the process with my friends, so you can do the same as well.
Related Guide: How to Start a Youtube Channel in Germany
How to Start a Home cooking Business in Germany
I am sure you have seen dozen of posts on Facebook groups or on whatsapp regarding Home cooked food businesses, Its one of the easiest businesses to get started with. But a vast majority of people who do this business are doing it incorrectly.
How to Set up a Food Business in Germany
To setup a food business your need to have to
Register your business with the Gewerbeamt, and get a Gewerbeschein.
You have to attend a special session held by the Gesundheitsamt on Personal ,Food and Kitchen Hygene. At the completion of this session you will get hygene certificate which is valid for between 1 to 2 years and can cost upto 40€.
You have to inform the Gesundheitsamt, where and how you would be cooking the food.
Up till here its all fine, but to sell food you need to have a "Gewebliche küche" or a commercial kitchen. Unfortunately you cannot cook food in your home kitchen and sell it.
You can setup a commercial kitchen at home but it has to be separate from your personal kitchen. This can be a hassle for many. As you will need permssion from your landlord and get an approval from the Gesundheitsamt.
A workaround could be to talk to your nearest resturant and use their commercial kitchen to cook your food and sell it. Obviously this will hurt your profit but its the easiest way to setup your business legally.
Is it worth starting a home based food business in Germany?
Here you might say, Ahsan I have been doing my business without any registration why should I go through this hassle?
Well the answer is pretty simple, if you want your business to function within the German laws you have to go through the legal steps. In worst case scenarios you can get a fine from the Gesundheitsamt, Gewerbeamt and the Finanzamt. So please be careful and follow the rules setup by the government.
If I have convinced you to start working as a freelancer or starting a business in Germany, watch my video guides to get started with a step by step guide to the registration process.
*Affiliate link, I may earn a commission if you use the link and make an account at no additional cost to you
Disclaimer: None of the content in this article is meant to be considered as investment advice, as I am not a financial expert and am only sharing my experience with stock investing. The information is based on my own research and is only accurate at the time of posting this article but may not be accurate at the time you are reading it.